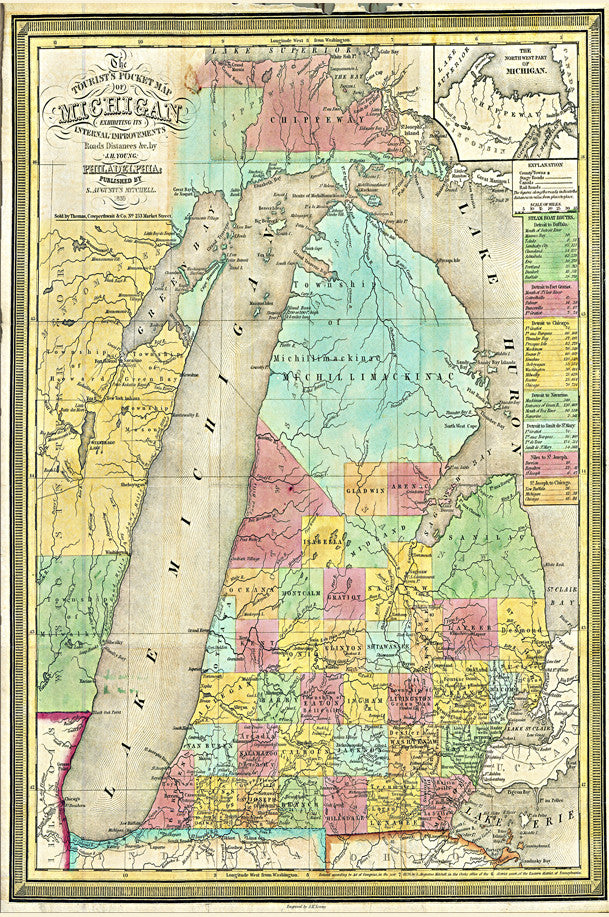 Michiganology ™️
Tourist's Pocket Map of Michigan, 1839 Magnet
This 1839 "Tourist's Pocket Map of Michigan" once exhibited more than internal improvements, roads and distances. First published by S. Augustus Mitchell in 1834, the map went through a variety of changes from its original publication date to 1846. It was called a "Tourist's Pocket Map" as a result of its literal function. It could be folded into a small 12x7.5-inch booklet that could fit into any tourist's pocket; the original is 18x22 inches.
This 2" x 3" rectangle magnet features a historical image from the collections at the Archives of Michigan.

All magnets are printed and assembled at the Michigan History Center in Lansing, Michigan.
---
More from this collection