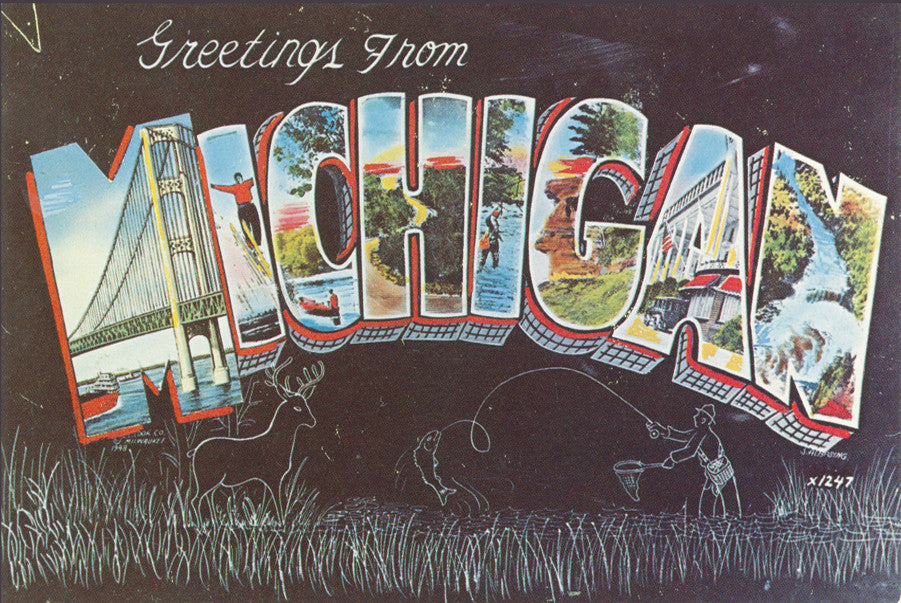 Michiganology ™️
Greetings from Michigan Magnet - Design #1
The "Greetings from" postcard format was popularized in the United States by German-born printer Curt Teich. His company, operating out of Chicago, introduced these colorful "linen" postcards in 1931, and they remained popular tourist items through the 1950s and beyond. Whether showcasing a famous national landmark or the smallest of towns, "Greetings from" postcards made any place into an exciting and attractive destination.

This 2" x 3" rectangle magnet features "Greetings from Michigan," a historical postcard from the collections at the Archives of Michigan.
All magnets are printed and assembled at the Michigan History Center in Lansing, Michigan.
---
More from this collection