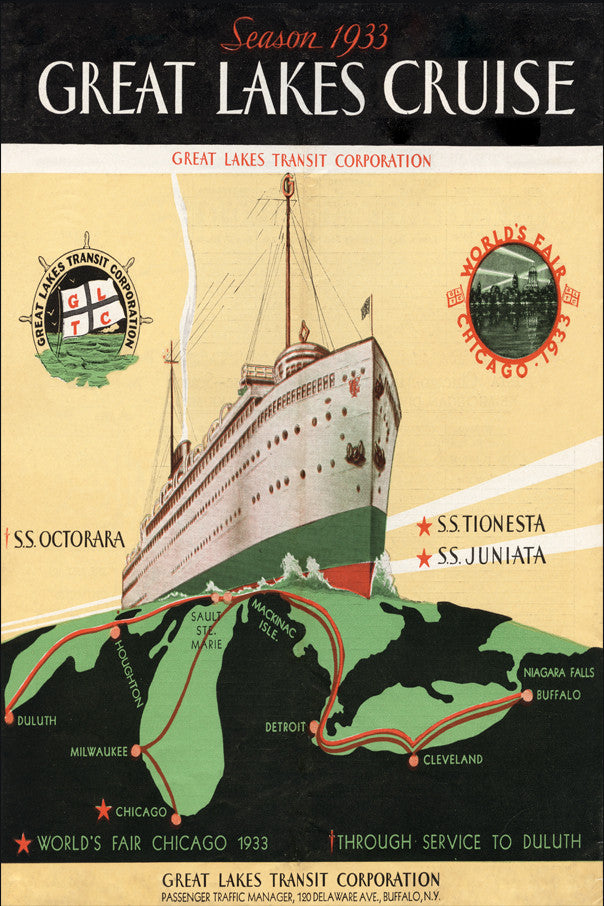 Michiganology ™️
Great Lakes Cruise, 1933 Magnet
This image is a consolidation of a 1933 tri-fold brochure that promoted Great Lakes travel on the S. S. Juniata, S. S. Tionesta, and S. S. Octorara as part of the Great Lakes Transit Corporation. The ships were built by the American Shipbuilding Company to accommodate goods and passengers traveling from the Erie Canal in Buffalo, New York, to the new west.

The S. S. Juniata was eventually converted into a museum and is currently docked in Muskegon, Michigan, as a National Historic Landmark.
This 2" x 3" rectangle magnet features a historical image from the collections at the Archives of Michigan.
All magnets are printed and assembled at the Michigan History Center in Lansing, Michigan.
---
More from this collection