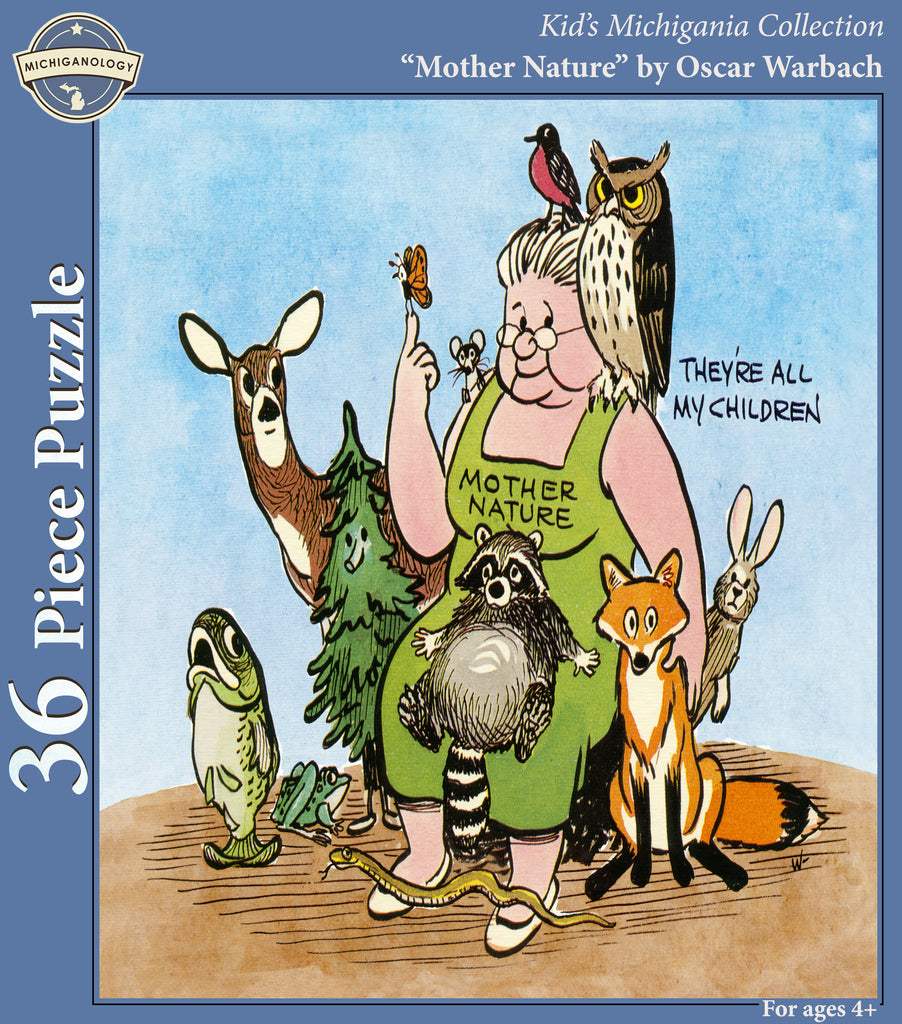 Michiganology ™️
"Mother Nature" by Oscar Warbach Kid's Puzzle
This 36 piece kid's puzzle is an illustration by Oscar Warbach titled "Mother Nature." He was a conservation illustrator of national reputation. He was born on March 21, 1913 and grew up in Elizabeth, New Jersey. He earned a B.S. in animal husbandry from Rutgers University in 1935, and a B.S. in zoology from Michigan State University in 1938. He joined the Michigan Department of Conservation as a game biologist in 1941. After service in World War II, he moved to Maryland. When the position of conservation illustrator was created in 1954, he moved back to Michigan to fill the position. He retired from the Department of Natural Resources in 1977.
His cartoons vary from straight forward illustrations of plants to humorous caricatures of tourist behavior in Michigan's parks. The main purpose of these drawings was to educate the general public about the balance of nature, and proper outdoor recreation etiquette.
Dimensions approximately 19" x 19". Recommended for ages 4+.
Printed, pressed, and assembled at the Michigan History Center in Lansing, Michigan.
*Disclaimer: This puzzle is hand pressed by a Michiganology team member. Therefore, each puzzle comes out differently and will not fully match the image on the puzzle's box.* 
---
More from this collection