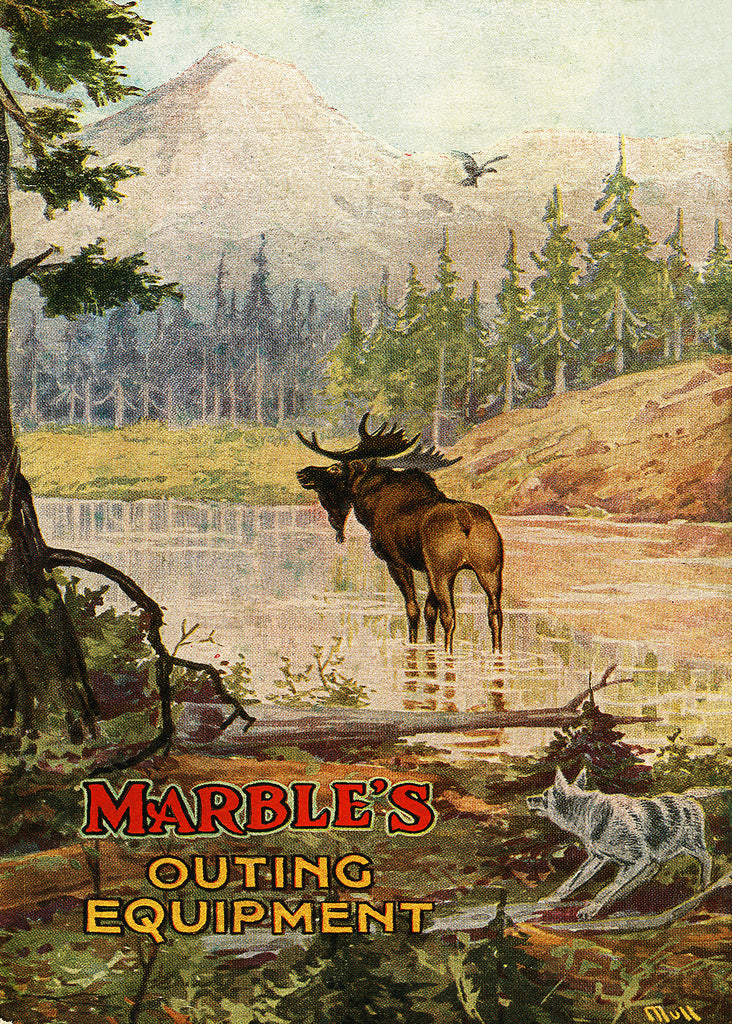 Michiganology ™️
Marble's Outing Equipment, 1932-1933
Webster L. Marble started the manufacture of the Safety Axe behind his Gladstone home in 1892; six years later, he built a factory. His most popular products included hunting and fishing knives, the Safety Axe, waterproof matchboxes, compasses, Game Getter guns and gun accessories and supplies.
Marble products were sold worldwide and were known for their excellent quality. The company's founder also had skill at entrepreneurship and marketing. Many techniques that are common today were done by Marble 100 years ago. For example, he partnered with other companies for "giveaways," such as a knife and scabbard (engraved with "Buster Brown Shoes") to be given to anyone who purchased Buster Brown shoes. 
Marble's gear was taken by the most famous explorers of the early twentieth century into some of the world's most dangerous places. 
Former President Theodore Roosevelt took Marble knives, compasses and matchboxes on his celebrated scientific expedition to East Africa in 1909.  Roosevelt again carried Marble to the Amazon on his near fatal journey down the "River of Doubt" in 1914.
Robert E. Peary's years of experience in Arctic exploration taught him that "the absolutely essential supplies for a serious arctic expedition are few, but they should be of the best quality." Peary carried Marble gear to the North Pole in 1909.
With every ounce weighed carefully in preparation for this non-stop, solo flight across the Atlantic, Charles Lindbergh chose a Marble matchsafe for his emergency survival kit. Lindbergh carried a Marble safety axe, compass and knife on other record breaking flights.
*Original image dimensions may alter final print size*
---
More from this collection