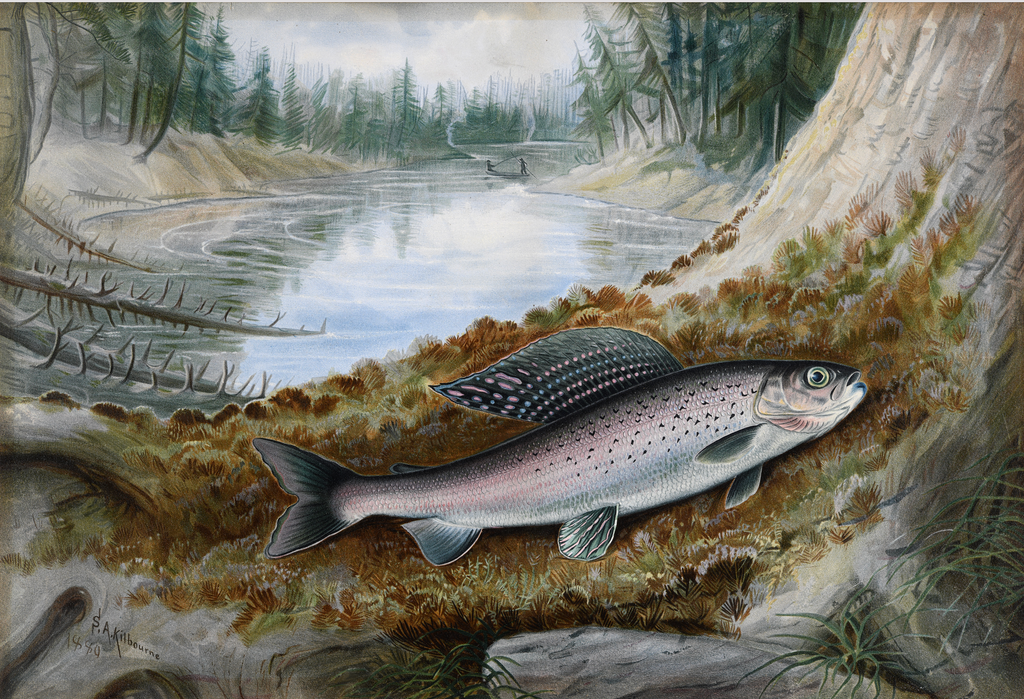 Michiganology
Limited Edition "The Grayling" Print
Michiganology has teamed up with the Michigan Arctic Grayling Initiative and the Michigan Department of Natural Resources Fisheries Division to offer 250 numbered limited-edition reproduction prints of The Grayling, by Samuel A. Kilbourne (1836-1881).
The 1880 original was published as a chromolithograph in Game Fishes of the United States, Boston: Armstrong and Co., 1878-1881.
Each reproduction is printed on archival 80-pound velvet rag paper and hand numbered. We have left the original dimensions of 14 1/4 x 20 1/2 inches to allow for custom framing.
All profits will benefit the Michigan Arctic Grayling Initiative, www.MiGrayling.org and educational content at www.Michiganology.org.
 USE CODE GRAYLING AT CHECK OUT FOR FREE SHIPPING.
---
More from this collection