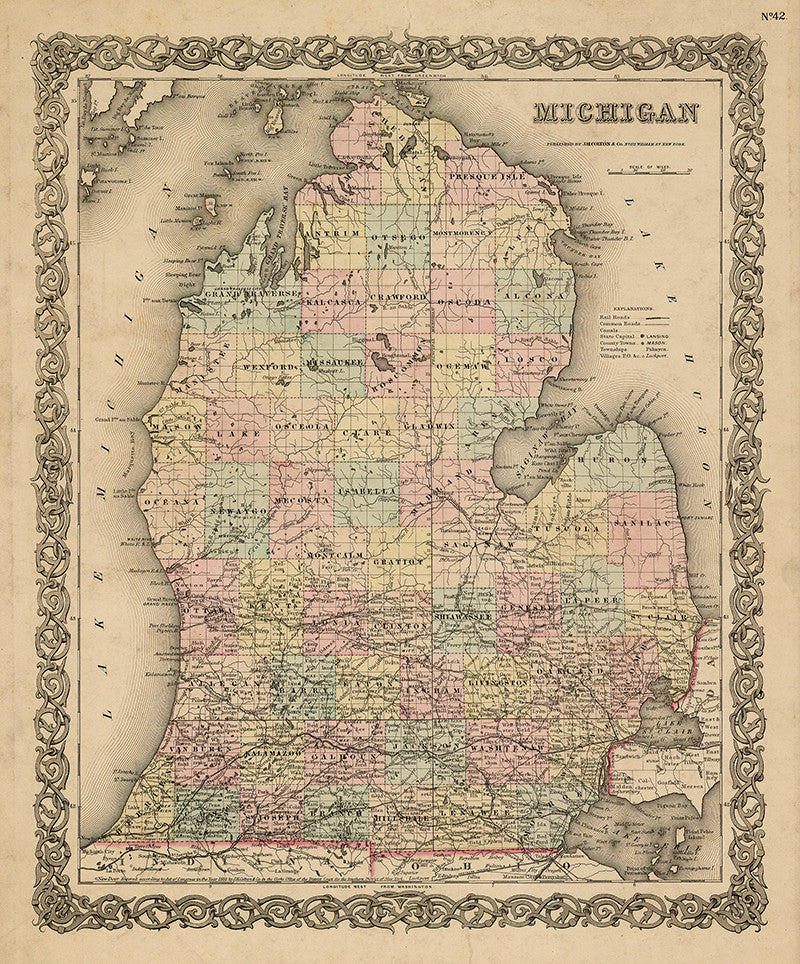 Michiganology ™️
Map of Michigan 1855 Print
Despite this 1855 map depicting only the lower peninsula of Michigan, its color, detail, and border illustration do not disappoint. Published by J.H. Colton, the map identifies common roads, towns, railroads, canals, rivers, lakes, and counties. In the top right corner, the map is noted as No. 42, specifying its page number in G.W. Colton's Atlas of the World, Vol. 1, 1855. 
Visit the Archives of Michigan Map Collection website to discover thousands of great maps similar to this one!
This map is printed in Lansing, Michigan!
*Disclaimer: Original image dimensions may alter final print size*
---
More from this collection