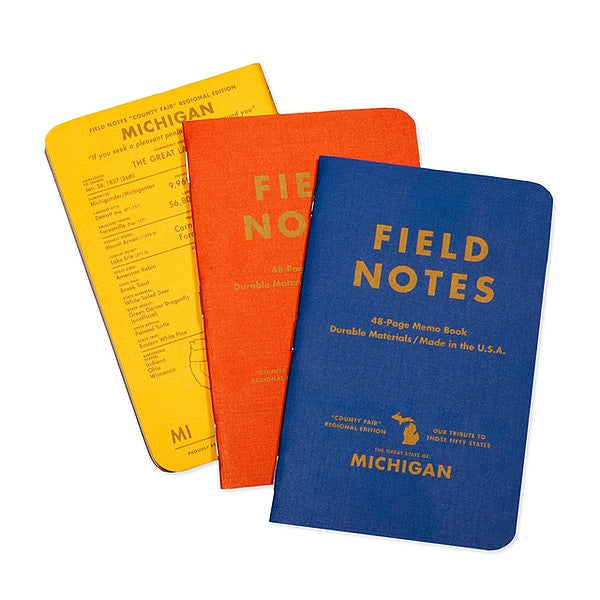 Field Notes
Field Notes County Fair Memo Book 3-Pack
Each County Fair 3-Pack highlights Michigan, with one memo book each in the colors of 1st, 2nd and 3rd place County Fair ribbons; blue, red and yellow. They're printed on 100-lb. linen cover stock and all three feature metallic gold printing and 48 pages of graph paper with light blue/grey lines inside.
On the back covers you'll find a bevy of meticulously-researched Michigan facts and figures, as well as practical applications for each book. For example, did you know that Michigan had the first state police radio system in 1929? Or that Michigan was the 26th state? Your new memo books will be perfect for documenting your Garden Gossip or Survivor/Eddie Money/Styx Setlist.
Field Notes are the creation of Michigan native Aaron Draplin of Draplin Design Company. You can learn about the genesis of the product here.
---
More from this collection