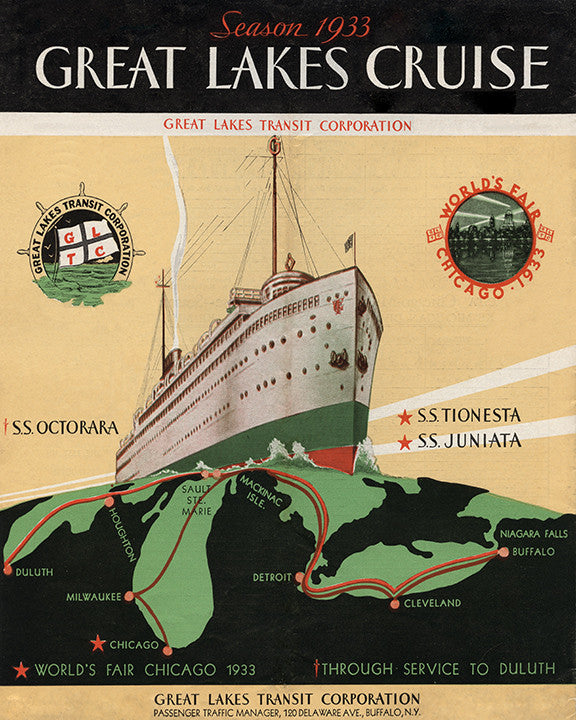 Michiganology ™️
Great Lakes Cruise 1933 Print
This image is a consolidation of a 1933 tri-fold brochure that promoted Great Lakes travel on the S. S. Juanita and S.S. Octorara as part of the Great Lakes Transit Corporation.
The S.S. Juanita and S.S. Octorara were two of three ships built by the American Shipbuilding Company to accommodate goods and passengers traveling from the Erie Canal in Buffalo, New York, to the new west.
The S.S. Octorara was launched in 1910 and retired from commercial use in 1936. However, in 1942, the U.S. Army purchased the vessel to serve as a troop transport in the Hawaiian Islands until it was eventually scrapped in 1952. The S.S. Juanita was launched in 1904 and served until 1936. But in 1941, it was renamed the S.S. Milwaukee Clipper and ran between Milwaukee, Wisconsin and Muskegon, Michigan until 1971. It was eventually converted into a museum and ship and currently docked in Muskegon, Michigan as a National Historic Landmark.
*Disclaimer: Original image dimensions may alter final print size*
---
More from this collection