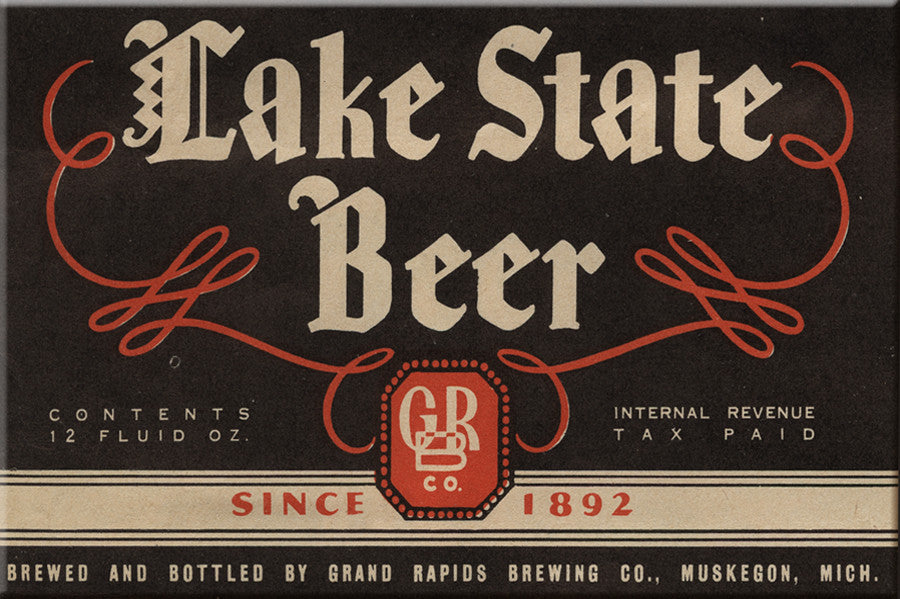 Michiganology ™️
Lake State Beer Label Magnet
This 2" x 3" rectangle magnet features the label for Lake State Beer produced by Grand Rapids Brewing Company in Muskegon, Michigan.
The State of Michigan required makers of beer and wine to register labels of alcoholic products with the Commerce Commission.  While this practice was discontinued in the 1950s, the Archives of Michigan maintains the historic collection of Michigan-made brews from the early to mid-twentieth century.
All magnets are printed and assembled at the Michigan History Center in Lansing, Michigan.
---
More from this collection