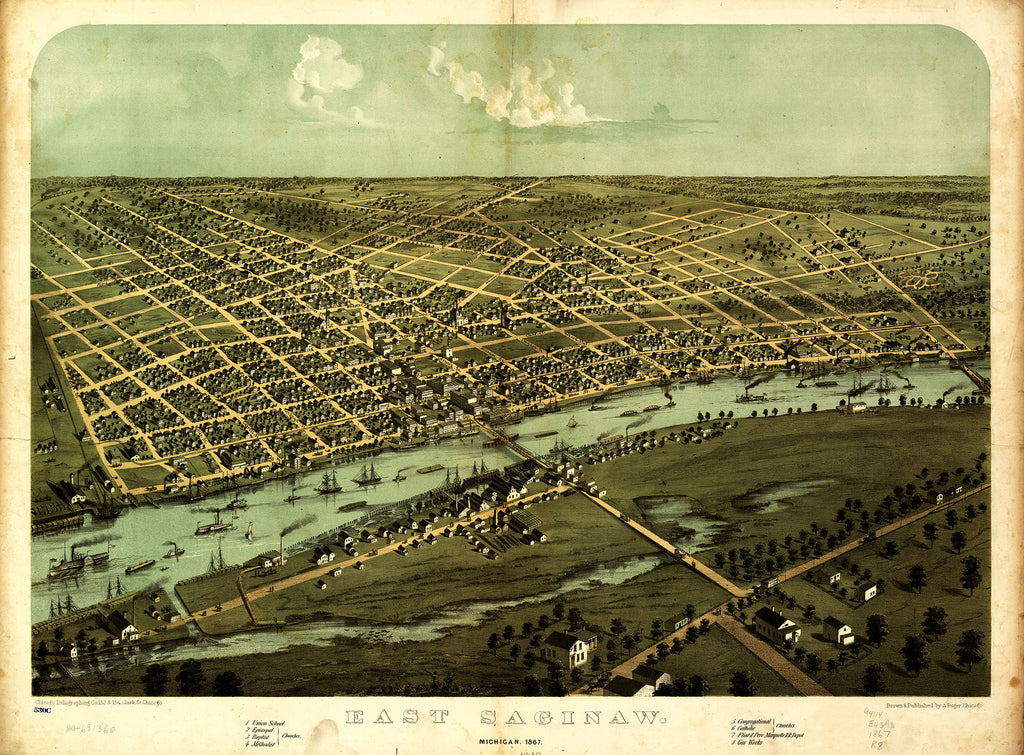 Michiganology ™️
East Saginaw, 1867
Bird's eye view of East Saginaw, 1867.
*Please read the disclaimer before finalizing any purchase*
Disclaimer: All images are printed to represent the historical material as closely and accurately as possible - this includes the size of the image. While some of our images may fit standard frame dimensions, it is typical for our images to have unorthodox sizes.
All size options provided for purchase may not match your purchase when received. It is highly recommended that you buy any standard sized frames after your purchase is received to confirm its final dimensions, or consider custom framing for the best possible display of your image. 
---
More from this collection